Porcelanosa Designed Bathroom Install in Wilmslow, Manchester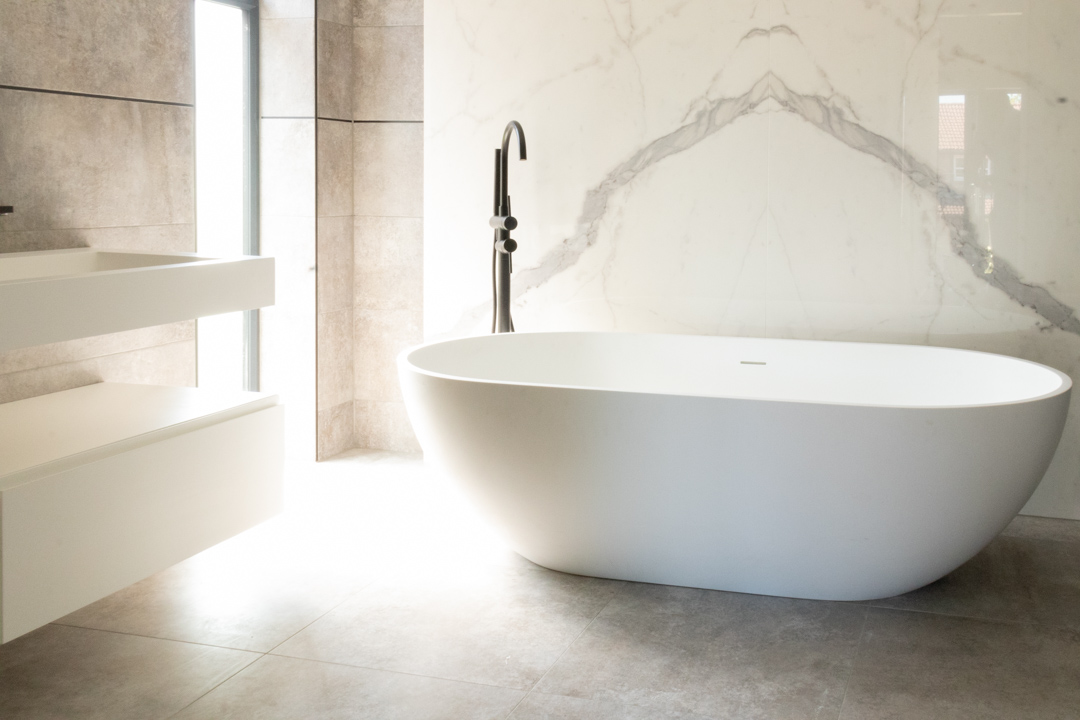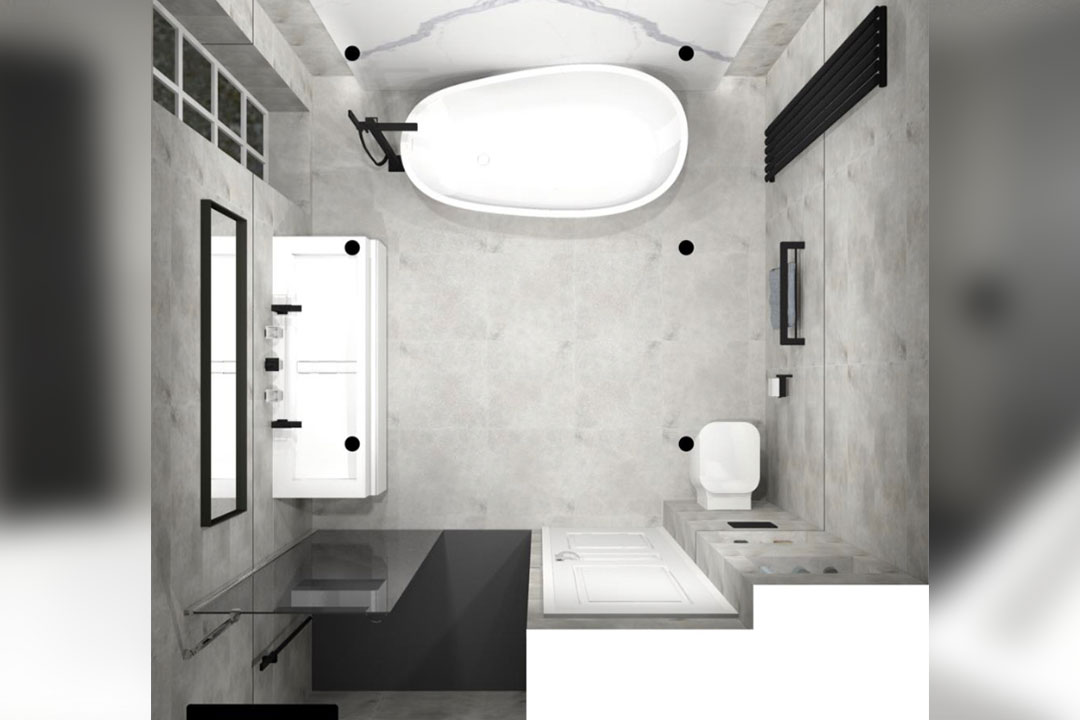 Recent Porcelanosa designed bathroom install in Wilmslow, Manchester.
This stunning Porcelenosa designed bathroom is not your average en suite. Featuring large format ceramic tiles in grey with a unique black pencil line all the way round and complimented with matching sleek black trims.
Behind the Corian moulded bath is are two large high-gloss porcelain tiles backed with LED strip lighting.
We also install Krion® wall-mounted basin units fitted low to create void in-between basins and a bespoke-made wet room tray with liner drain finished a modern and robust shower screen.
Toilet facilities have been wall-mounted with a concealed frame and recessed shelving has been incorporated within the wet room cubicle and above the toilet.
For more information about our luxury bathroom installations services, call us on 0161 791 2365. Build better, today.