New Boiler & Underfloor Heating System installed in Alderley Edge, Manchester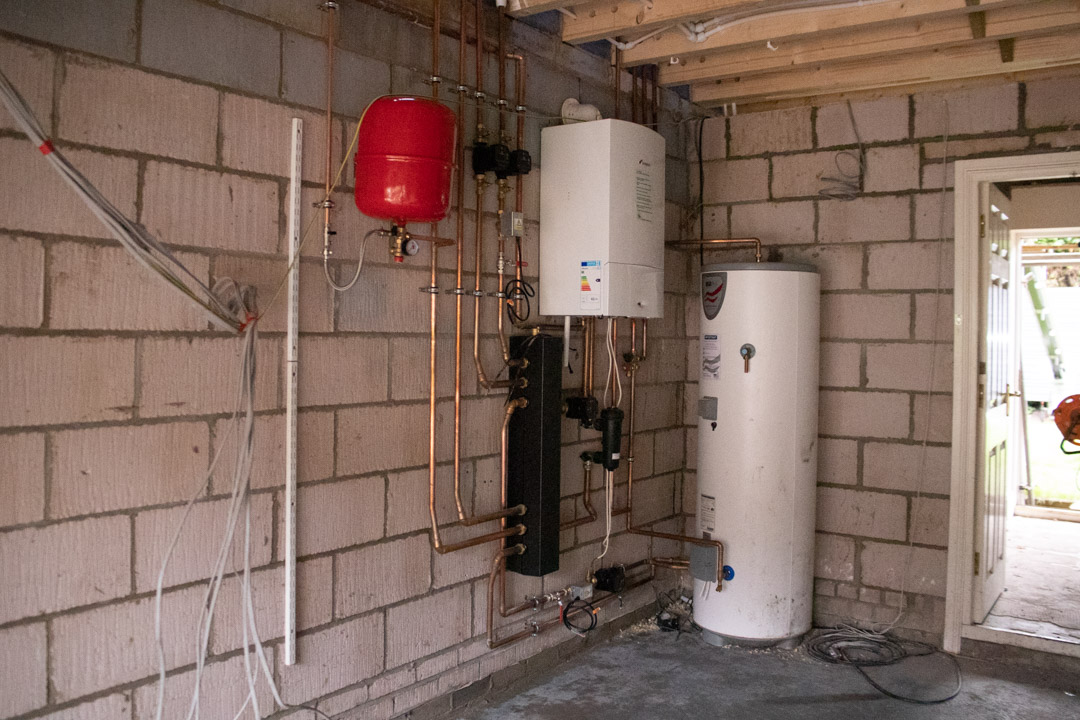 New Boiler Installation & Up/Down Underfloor Heating.
We recently headed back over to Alderley Edge in Manchester to upgrade the central heating system in this stunning property during some ongoing developments.
Now featuring a large new extension above what used to be the garage and some structural changes at the rear, the property has been opened up to maximise it's potential.
The existing central heating system contained an unvented cylinder which has been relocated and re-piped at the side of the new boiler and under floor heating has been installed on the ground floor and first floor of the property, ready for the next phase of the development.