Double & Single Storey Extension & Property Renovation in Royton, Oldham
Double & Single Storey House Extension
This property was a complete rip-out project back to bare brick allowing for some restructure to the groundfloor creating an open-plan modern kitchen space, new electrics and plumbing and underfloor heating on the ground floor in which we removed all timber joists to give room.
The existing garage was demolished to enhance the landscape and provide a much bigger garden space for those bbq summer days. New boiler, unvented cylinder and central heating system was also installed.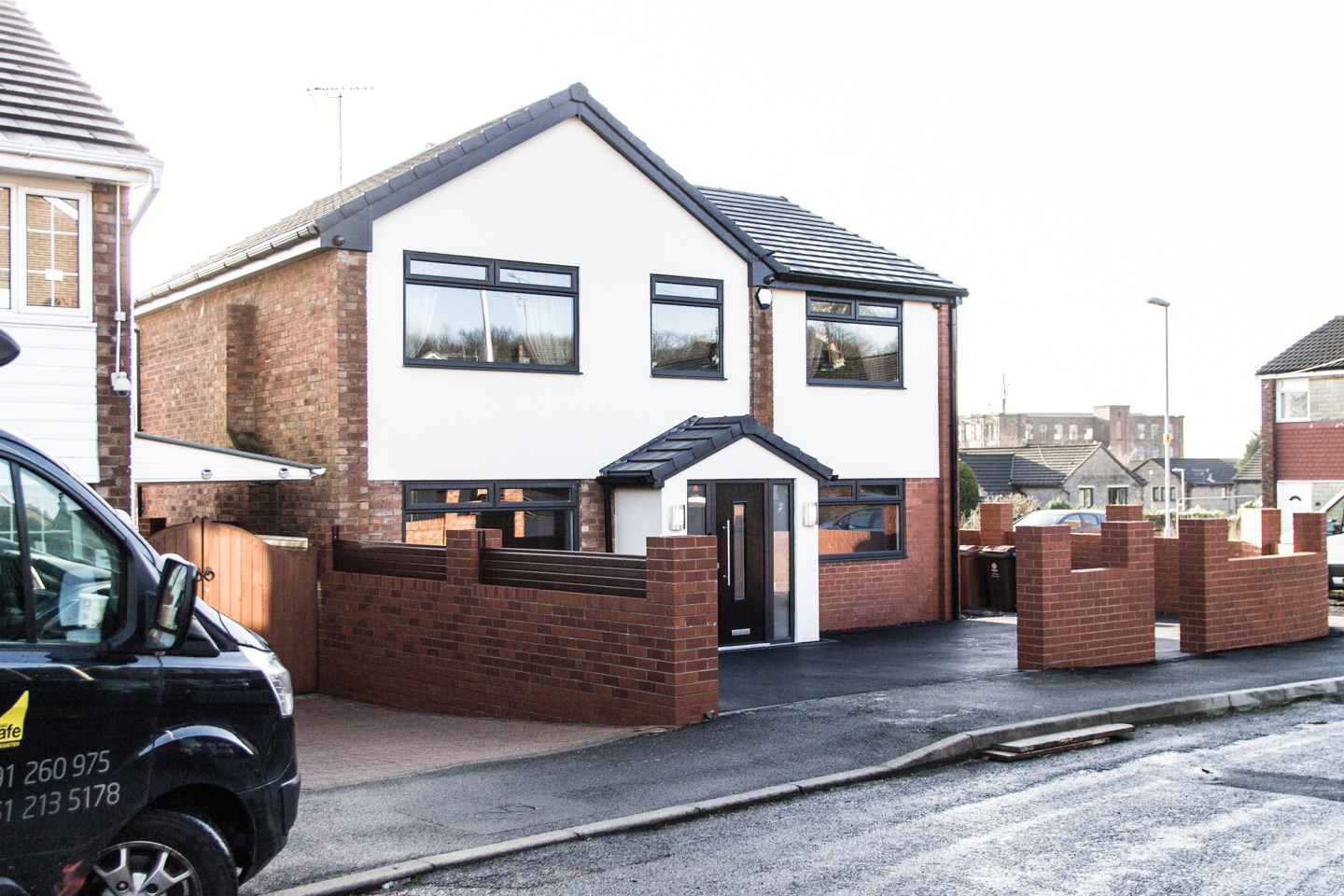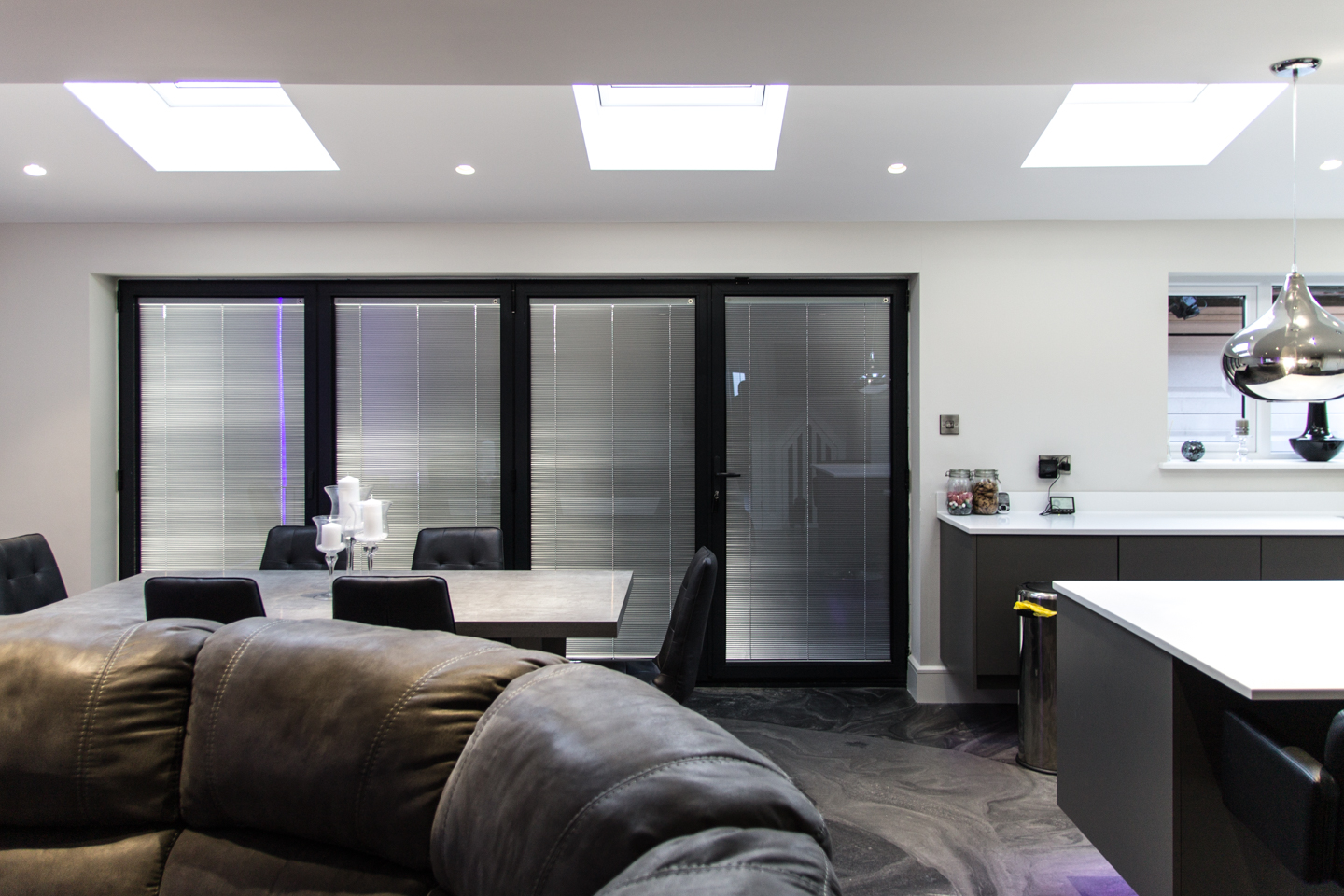 New kitchen and underfloor heating
We added a modern kitchen with a floating central island complimented by a stunning new staircase with stainless rails and glass balustrade. The whole ground floor was covered in resin flooring creating a beautiful effect throughout.
Completed with a new modern bathroom, en-suite in master bedroom, re-roof, new windows and doors, new driveway and perimeter wall downstairs toilet and utility room, new porch and a full external re-point and render.
A whole range of extras were also included from garden fence lighting to dimmer switches all turning this building project into a beautiful home.