New Bathroom Installation in Swinton, Manchester
Removal of Existing Bathroom and Room Restructure
Another recent bathroom install. This time in Swinton, Greater Manchester. The bathroom has been fully ripped out back to brick with a new opening created in the internal wall for a recessed shelf.
We created a second opening, installed lintel and fitted wall a hung toilet frame followed by a metal stud frame on the rear wall as the room was 70mm out of square.
We then plaster boarded all walls and lowered ceiling to make it level for a fitted plastic ceiling.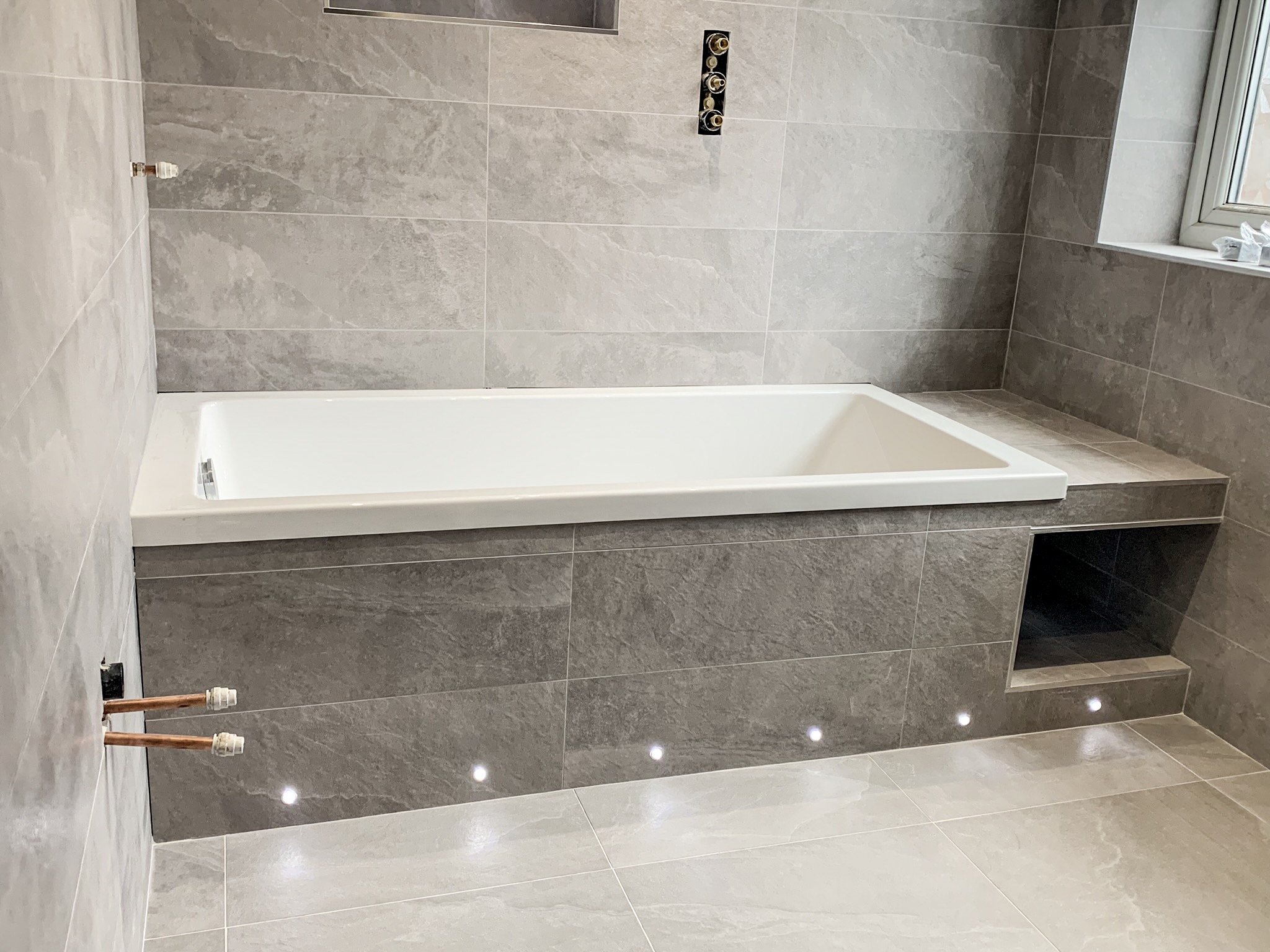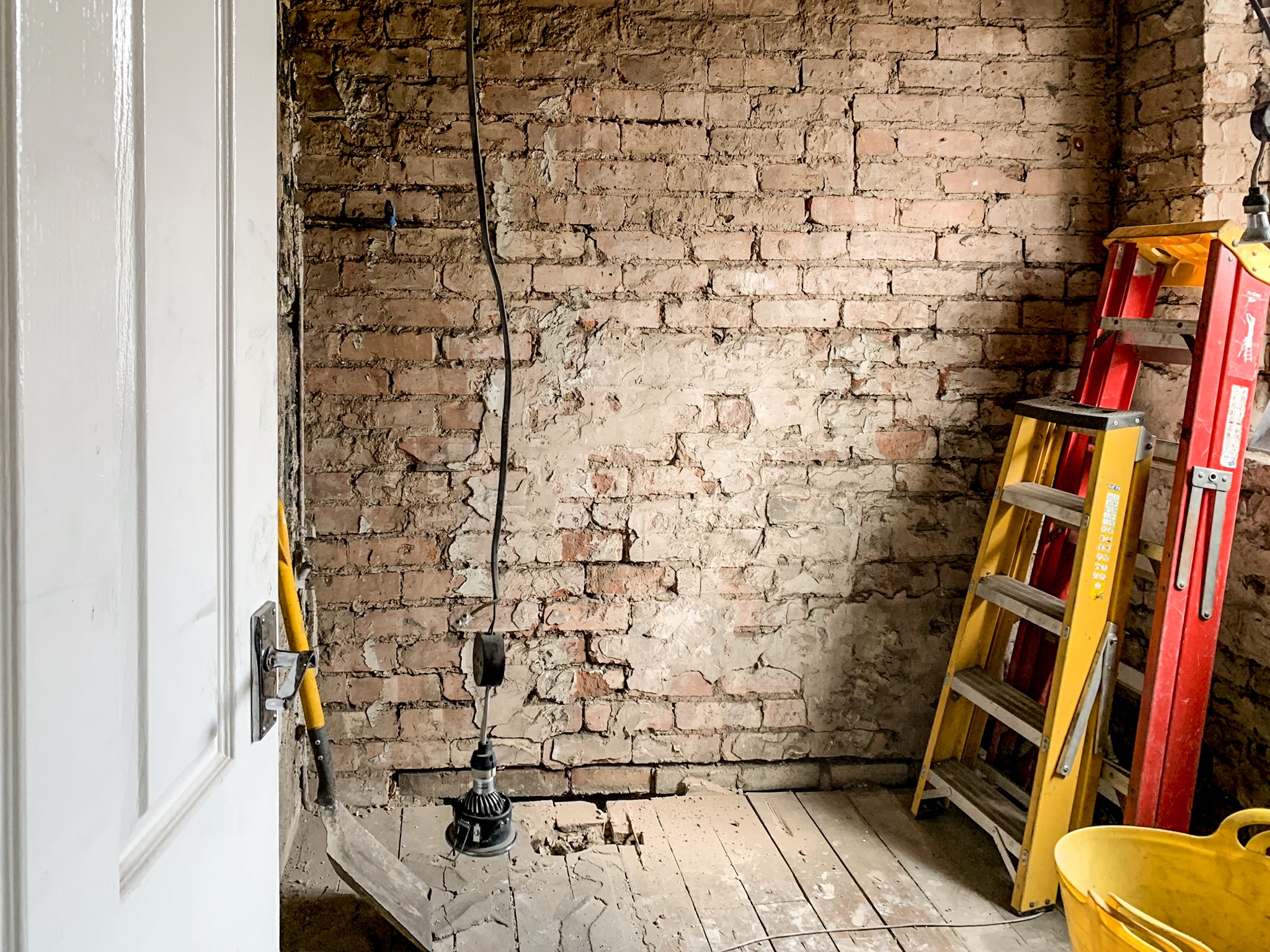 Installation of new bathroom suite
We installed a rain shower head flush to the ceiling to offer better appeal with a more sleek finish. A new bath was fitted and a void was created for that additional storage. We then fully tiled the bathroom and installed feature lights in the bath panel, shelf and void at the end of the bath to compliment the colours and finish with a relaxing vibe.
We completed the installation of the bathroom suite and siliconed all corners to make water tight.
Another successful job and a very happy customer.
Build better, today.
For more information regarding our modern bathroom installation services, call us on 0161 791 2365.